Introducing YU Museum's Summer Intern Alyson Katz
My name is Alyson Katz. I am a student at SUNY University at Buffalo studying Studio Art, Art History, and Anthropology.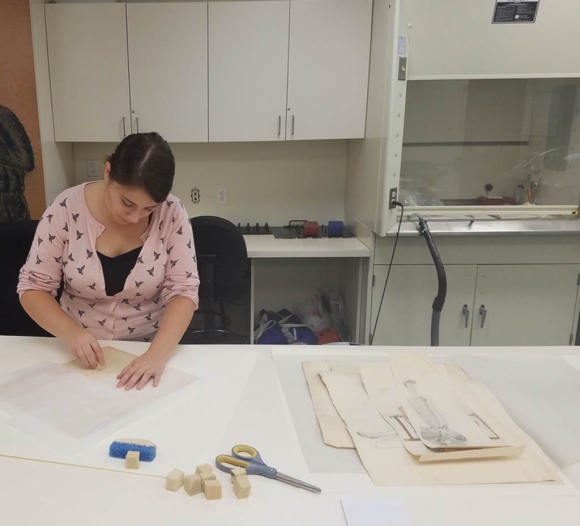 This summer I had the amazing opportunity to intern at the Yeshiva University Museum. My main job while volunteering was to catalogue part of the museum's collection of First Day Covers into the database and to do research on how they can be used in the museum. Going into this project I had no idea what a first day cover is, so for those who do not know what it is, it's an envelope, usually with a picture relating to the stamp, with one or multiple stamps that is postmarked on the same day that the stamp is issued. Usually these are released to commemorate a special occasion, the birthday/death of a prominent figure, or annually for certain holidays. While cataloguing these envelopes I had to do a bit of background information for each in order to know more information about what the stamp was released for and any history behind the event. All of the envelopes I was working with are from Israel released from 1948-1986, so I was able to learn a lot about Israeli history and how they celebrate different holidays just by doing a bit of research about stamps.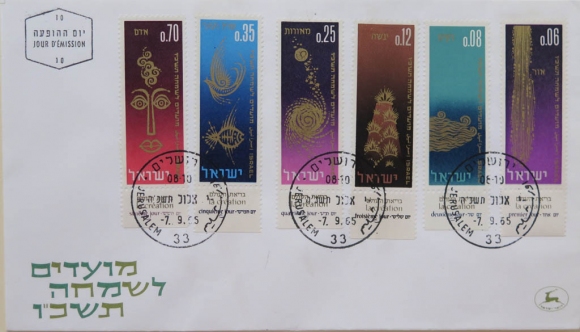 I was also given the chance to work in the Center for Jewish History's Werner J. and Gisella Levi Cahnman Preservation workshop which was particularly interesting to me because I hope to work in conservation and preservation when I finish school. I worked in the paper preservation workshop, making boxes for old books to be stored in and taking records or pieces that need to be preserved and what needs to be cleaned or fixed. I also helped in the Museum's textile preservation workshop learning about how different fabrics are treated differently and how to make a padded board, which can be used to store or exhibit textiles. It has been such an educational experience volunteering in these two workshops. They have given me the opportunity to work in a field and an environment that I hope to one day get to work in.
Throughout my time here I was able to sit in on meetings and talk to people that have worked here about their job and experiences working in the museum field. I have been so appreciative and enjoyed every opportunity that working at this museum has given me. I have learned so much about the behind the scenes and what goes into making a museum work that many people do not realize go on. I know that the skills and knowledge that I have acquired these past two months will help me for years to come.